Interview: AGBO's Angela Russo-Otstot Shares What To Expect From NO SLEEP 'TIL FILM FEST & Filmmaking Advice
AGBO President of Creative Angela Russo-Otstot talks about this weekend's No Sleep 'til Film Fest, the advice the Russo Brothers share with budding filmmakers, and her interest in the superhero genre.
By Josh Wilding | April 14, 2021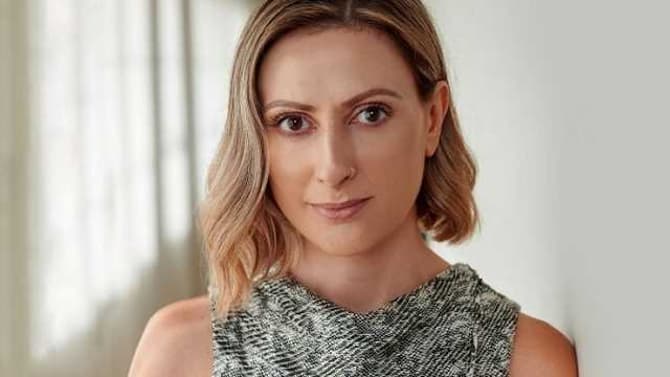 Earlier this month, AGBO announced plans for No Sleep 'til Film Fest, a two-day festival that will invite budding filmmakers to make short movies (three minutes or less) in only 48 hours. The production company is responsible for movies like Extraction, Mosul, and Cherry, and the event is part of their commitment to championing emerging content creators.
It takes place from April 16th - April 18th, with the panel of judges comprised of Co-Founders and Chairmen Anthony and Joe Russo, Vice Chairman Mike Larocca, Co-Presidents of Story Christopher Markus and Stephen McFeely, and President of Creative Angela Russo-Otstot.
Earlier this week, we were fortunate enough to speak to Angela about the contest, and what those who enter (we'd love to see what some of you, our readers, come up with!) can expect. She also talks in detail about why No Sleep 'til Film Fest is so important to AGBO, the advice Avengers: Endgame directors Joe and Anthony share with up-and-coming filmmakers, and her own interest in the genre.
Angela Russo-Otstot leads creative development of all AGBO film and television content and co-wrote and executive produced Cherry (read our review by clicking here). She also serves as writer and executive producer on Amazon's highly anticipated international spy thriller series, Citadel.
Talking to Angela about No Sleep 'til Film Fest was a fascinating, insightful experience, and it feels like this event could be something really special for those looking to make an impact in filmmaking...


Where did the idea for No Sleep 'til Film Fest come from and, as AGBO's President of Creative, what is it about the event that excites you?
Anthony and Joe, as filmmakers, come from a background of independent filmmaking. That's where they began. We live in a time right now in COVID where, just like with Pizza Film School, we're looking for ways for people to maintain their creative energy and connection with each other. This felt like an opportunity where we could have some fun, allow people a chance to come up with a creative take in an arena that feels potentially quite restrictive and also with limited resources which, again, very much mirrors independent filmmaking. It's been Anthony and Joe's experience that when you have limited resources and restrictions, sometimes you come up with the strongest and most innovative creative. We're really excited to see what people come up with. To answer your question about where the idea came from and why it's so important for us, at AGBO; we strive very much to share new voices. It feels we have a great platform and opportunity to be able to share content, especially in a day and age where people can pick up their phone and make a fantastic short film. We're able to share it via social media and the website with people all over the world. It's a great opportunity, and in many ways, we also look at it as a responsibility.
Can you talk about the AGBO Storytellers Collective and what it will mean for the winners to join that group?
As a newer company, we're involved in several initiatives that champion filmmakers. Some examples are fellowships we do with the Slamdance Film Festival and AFI. We also do an Italian American Film Forum each year where we have a selection of eight films that run in competition with each other. As we're developing relationships with each of these filmmakers, it felt like we wanted to continue that dialogue and offer any help we can to them beyond the parameters of our designated time frame within each fellowship and competition. That's where the Storytellers Collective came from and the inaugural alumni network for all past winners of events through AGBO. It's a place where, not only can they stay in touch with us as mentors and champions, but also with each other. We think it's really important for creatives to have a sense of community and people to bounce ideas off of. We're hoping we can foster relationships among the artists as well.
I don't think I've ever seen a production company as filmmaker-focused as AGBO, but based on your experience in Hollywood, do you think an event like No Sleep 'til Film Fest would be possible at other, bigger studios? For me at least, this really doesn't feel like something we've seen before.
That's a great question. I think a lot of our focus tends to start with storytelling, and I think that comes from the fact so many people working at the company, particularly our founders, are storytellers themselves. We're a young company, I think we're a bit scrappy, and I think initiatives like these are very exciting to us and we devote a lot of time to them outside of our normal work parameters. It is a lot to pull these things off, but they are very important to us. I hope to see more opportunities like this arise at other companies as well. Hopefully, we'll have great success with these and people can see what sort of opportunities are out there from larger studios to help champion newer voices and the next generation.
Where did the inspiration to make this a timed event over 48 hours come from rather than just giving entrants more time and a specific date they needed to have a short film finished by?
It comes from the fact that we have all noticed as creatives ourselves that oftentimes challenges present the greatest outcome. So, by limiting the time frame to 48 hours, you really are delivering on that. It's one of the reasons I love working in television so much. There's a very set schedule and you know you have to deliver it by a certain date and produce by a certain date. We're doing that here. It's a guaranteed outcome and it forces you to roll up your sleeves and think of creative ways to overcome obstacles. For us, that's the most exciting part of this. Once that prompt is delivered this Friday evening, it's going to be exciting to see what people will do in an effort to deliver something by Sunday evening.
Going back to this contest, is it your hope that this could become a yearly event that, once we get through the worst of COVID, could perhaps even take place in person, or do you think it works better on these virtual platforms?
No, I think we would love to find a way to continue this in the future. We'll very much look to this year as being COVID specific, but hopefully next year, we'll be in a different situation. That will also present more interesting opportunities with abilities to get out into the world and film with other creatives which I think is another important opportunity to foster for artists: giving them reasons to get out there and connect with other people and build something together. That will be an interesting focus in the future, I think.
What would a contest like this one have meant to you before or at the very start of your career?
It's interesting because I oftentimes hear Anthony and Joe giving advice to young artists and they tend to offer the same two pieces of advice which I think are incredibly valuable. One is that any art form is a skillset, so just like a carpenter would need to build a lot of tables to become more skilled in carpentry, the same goes for your skillset of writing and directing. It's giving yourself opportunities and experiences to practice and hone the craft. Then, the second piece of advice they give is trying to get your work seen. That's one of the hardest things I think for a young artist is just getting that exposure. Again, because we live in a digital age where you can share content online, hopefully having a company like AGBO amplifying that exposure will be even more helpful. I think it is a really great opportunity. If I were at the start of my career, I would certainly want to take up this offer and give myself the experience of producing a short film, but also getting that exposure out there.
Is your hope that some of these budding filmmakers could be the writers, directors, and producers we one day see developing the sort of diverse and exciting projects AGBO is becoming known for?
Oh, I very much hope so. I think that's one of the most exciting aspects of our job: coming across new voices to champion. I think that we've been very specific and thoughtful about our prompt so that it will give parameters for the filmmakers, but also leaves a certain level of openness so they can work within whichever genre they feel most comfortable with and take an approach that speaks to their own personal style. We want to keep room for self-expression that we think is so key for artists who are trying to have their work seen.
Joe and Anthony spent a long time working in the Marvel Cinematic Universe before focusing on AGBO, but is the comic book genre something that interests you as a creative, especially now we're seeing more women step behind the camera as writer and/or director?
It's so interesting because I feel like my work at AGBO allows me to have my cake and eat it too. I love what I used to do as a teacher which was working with other writers and being a champion for their work and their voices which is something I get to do as an executive here, but I also enjoy writing myself and I've had some great opportunities here at AGBO to put pen to paper which I'm incredibly grateful for. If I can continue to get away with that balance, I think I'd be a pretty fortunate woman.
Learn more about No Sleep 'til Film Fest in the video below or by heading over to AGBO.com.