Chris Hemsworth Prepares For Battle in New 'Extraction 2' Image
Tyler Rake is back from the dead and he means business.
BY SAFEEYAH KAZI | PUBLISHED JAN 4, 2023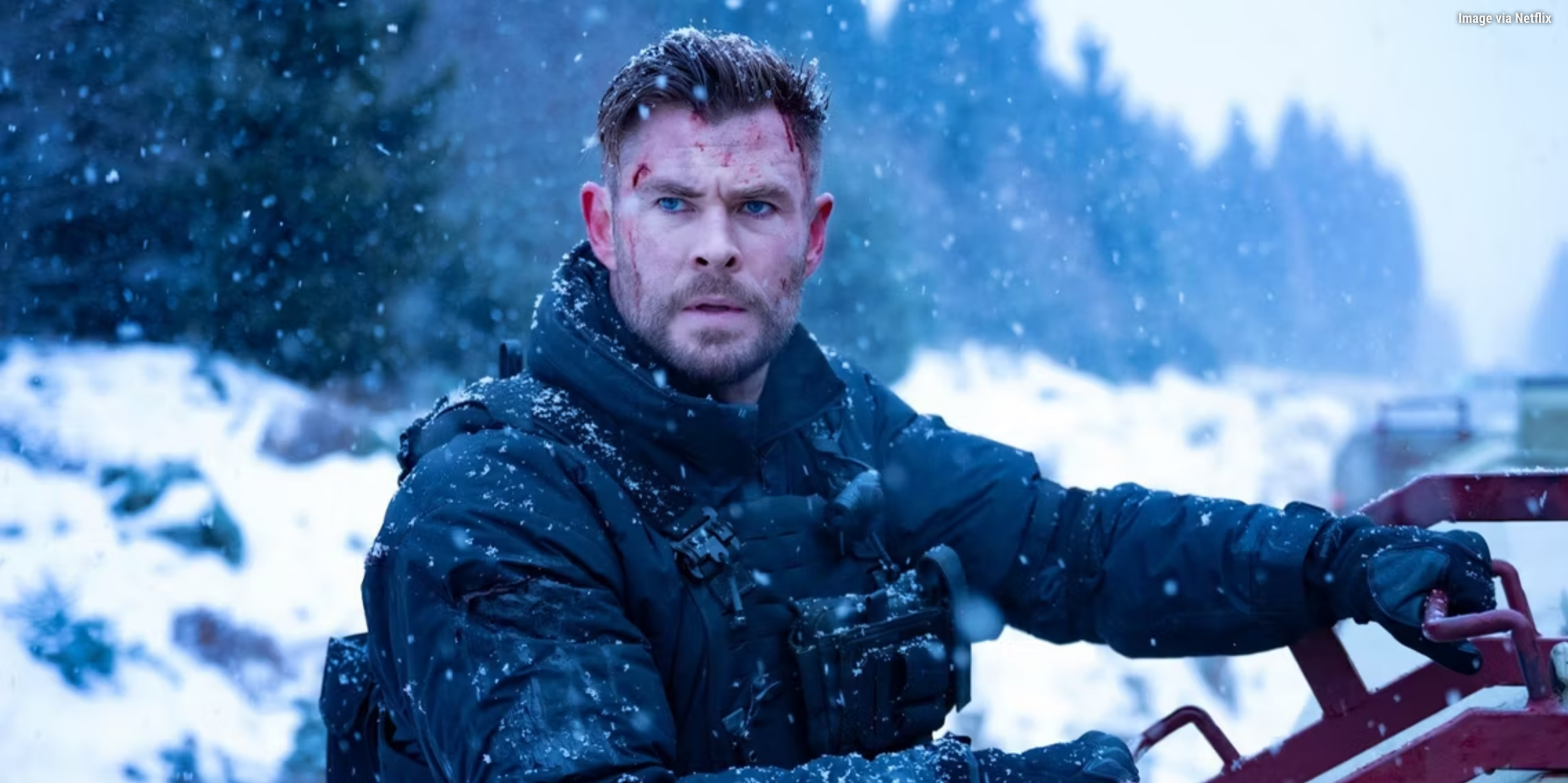 As if summoning lightning from the skies wasn't enough, Chris Hemsworth secured his title of action hero with 2020 epic Extraction. The Hollywood megastar, famed for his role as Thor, drew in a staggering 99 million households with the film's premiere - the largest in Netflix history. Hemsworth won hearts with his role as black ops mercenary, Tyler Rake, the man tasked with the job of rescuing Ovi Mahajan (Rudhraksh Jaiswal), the kidnapped son of a crime lord. Now, it looks like he is gearing up to do it all over again with Extraction 2 on the cards and slated for release this year. Ahead of the film's release, eager audiences have been teased with a still of Hemsworth in full swing as his action-man counterpart.
The image showcases Hemsworth in full combat gear as he brandishes a deadly warning look to the enemies standing opposite him. Whilst they wield weapons, he confidently holds his hands up, clearly prepared for battle. Clearly in the midst of another high-octane operation, he stands fearlessly in what appears to be a worn-down prison whilst a woman with blonde hair (Tinatin Dalakishvili) desperately attempts to pull him from the fight. Unfortunately, details on exactly how or why Tyler has found himself in this situation were not disclosed. That being said, it is evident the film will not be shy on the action front and clearly, new stakes are on the cards for mercenary-come-hero.
Although it's not surprising Extraction 2 has been given a sequel on the back of its predecessor's success, it was certainly unexpected from a plot perspective. This is largely because viewers seemingly witnessed Tyler being shot to death at the end of the first film, whilst going above and beyond to protect Ovi. Beyond the still, Netflix has kept Extraction 2's plotline very covert. In fact, the only aspect that has been confirmed for certain is that Tyler is indeed alive. A teaser trailer released last year briefly recapped the moments following Tyler's death which appear to see him shot in the neck before he falls into the ocean. It then cuts to a clip of the fallen soldier sitting at the bottom of the ocean with Ovi's voice echoing "Tyler, you drown not by falling into the river but by staying submerged in it." Tyler appears to charge into gear as he then suddenly awakes and swims to the surface and the hashtag "#RakeLives" flashes on-screen for extra confirmation.
Despite Extraction's global applause, the sequel is set to walk a different path according to the film's writer and Avengers: Endgame director Joe Russo. "It's very different from 'Extraction 1', which we like," the film giant previously told Collider. "It's its own movie in that regard. It has a different color schematic. It's set in a different part of the world. It has a different pace, a different tone than the first one." He went on to tease that the film is more "surprising and unexpected" than its former release so there is plenty to look forward to.
Extraction 2 is expected to land sometime in 2023. Stay tuned at Collider for further updates. You can watch a teaser trailer for the film below.