Netflix's The Gray Man Has Begun Filming, Here's How The Russos Celebrated
Fresh off the release of Cherry, which saw them reuniting with Spider-Man actor Tom Holland, directors Joe and Anthony Russo are now within Netflix's borders for their next professional endeavor. The Russos are teaming up with Chris Evans and Ryan Gosling for The Gray Man, a film adaptation based on the same-named 2009 novel by Mark Greaney. Following months of preproduction, The Gray Man has finally kicked off principal photography.
Just like filmmaker Jeff Fowler did to commentate Sonic the Hedgehog 2 having begun filming, Joe and Anthony Russo turned to social media to celebrate The Gray Man rolling cameras. Check out their Twitter post below: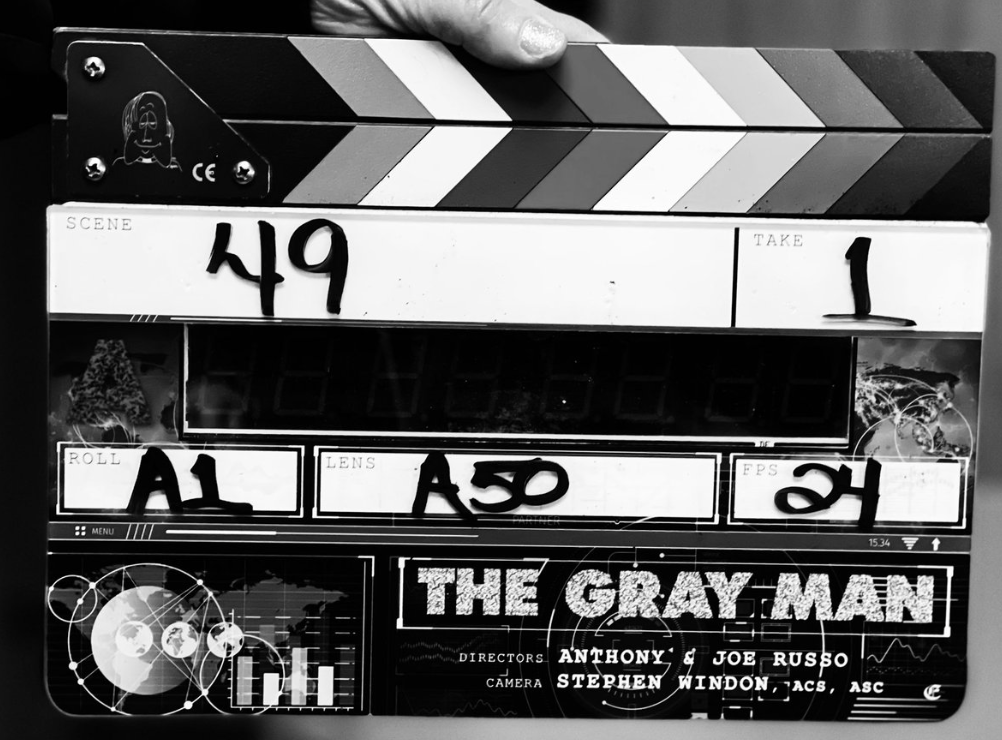 Nothing beats showing off a good ol' classic clapperboard to announce to the world that your movie is now shooting. It's an even bigger deal with The Gray Man considering how long this movie has been in development. A decade ago, The Gray Man was being put together with Brad Pitt in mind to star and The Lost City of Z's James Gray being lined up to direct. But by 2015, that version of the movie was shelved, and it was only July 2020 when Joe and Anthony Russo were announced to direct. In addition to The Gray Man marking their fifth collaboration with Chris Evans following the latter two Captain America movies and latter two Avengers movies, Joe Russo also co-wrote the script with Christopher Markus and Stephen McFeely, who penned all three Captain America movies, Thor: The Dark World, Infinity War and Endgame.
The Gray Man stars Ryan Gosling as Court Gentry, a former CIA operative-turned-mercenary who finds himself being hunted by his former cohort from the agency, Chris Evans' Lloyd Hansen. As he avoids being gunned down and tries to keep his family safe, Court must figure out why he's been targeted. The Gray Man is Netflix's most expensive original movie to date, as it boasts a $200 million budget. Should the movie be successful, the plan is for it to spawn a film series based on Mark Greaney's other Court Gentry-centric stories.
Joining Chris Evans and Ryan Gosling on The Gray Man's cast are Ana de Armas (who previously worked with both of those actors on Knives Out and Blade Runner 2049, respectively), Jessica Henwick, Billy Bob Thornton, Alfre Woodard, Wagner Moura, Dhanush, Julia Butters and Regé-Jean Page. The Gray Man was initially supposed to begin filming in mid-January, but like so many productions over the last year, the COVID-19 pandemic necessitated a delay for that portion of the creative process.
Netflix hasn't announced when The Gray Man will arrive, but once that information becomes available, we'll let you know. In the meantime, if you're looking for a Russo Brothers fix, you're welcome to watch Cherry on Apple TV+ or head over to Disney+ to look at their MCU offerings.